Manicure
A professional Manicure - Your Hands are Your Signature
see also: Nails Home, Pedicure
Not only will a manicure make your hands and nails look beautiful and polished; it will also help improve health and texture of both nails and skin.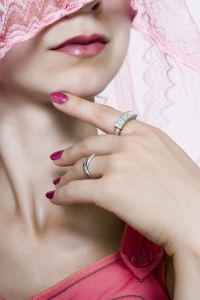 A manicure can be for both for hands and nails and consists of filing, shaping of the free edge, cuticle treatments, massage of the hand and the application of polish.
Your hands will not only look good but it is also relaxing and soothing. Nail damages like splits, tears, and fragile tips can be prevented by having regular manicures.
We offer beautiful Natural manicure which is the best for your nails in the long run. You can opt for a Shellac manicure.
We do not do gel or acrylic manicures due to health reasons.