DNA skin care
The future of skin care is here
By taking a person's DNA into consideration it is possible to make a tailor made skincare regimen for each individual. For example, a person's predisposition to sun damage varies between individuals and by looking at certain DNA markers a person's predisposition can be ascertained.
How does it work?
This is a is a revolutionary DNA laboratory test which examines 16 genetic markers
(SNPs) in 5 categories associated with skin aging.
Your DNA is collected by simply swabbing on the inside of your cheek - no needles! You will then receive a personalised report telling you what YOUR DNA reveals about your skin!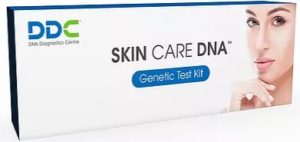 The Report
Your personalised report will focus on the following 5 categories
Firmness & Elasticity - Are you genetically predisposed to premature wrinkling?
Glycation - Glycation causes your skin to become rigid, looses its elasticity, impairs your skin's ability to regenerate, which leads to skin laxity, cracking, thinning, redness, and inability to self-repair.
Sun Damage & Pigmentation - How well are you intrinsically protected from the sun?
Free Radical Damage - Are you genetically protected against free radical vulnerability?
Sensitivity & Inflammation - How well are you genes protecting you against skin irritation?
In each sections there will be recommendations about skin care and / or diet supplements.
To get more details click here  http://www.skindna.com.au/
What happens next?
Then it is up to you what you do with the information. We will be happy to assist with a relevant home care and in salon skin care regimen for you.
Where can I have my DNA test and report done?
we have teamed up with DDC (DNA diagnostics center here in Prague,
http://www.skindna.cz
If you are interested in the procedure please contact us.
How much does it cost?
Prices start at 5500 kc for the basic report, contact us for more information.