Eyelash Extensions

Lash Extension offering
Classic - lash on lash, 1 extension lash applied to each natural lash
Volume Lashes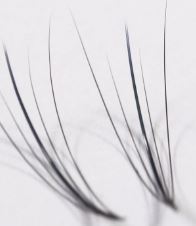 With this special technique multiple lashes are fanned and applied to each natural lash from a ratio of 2:1 (2D) i.e. two extensions per natural lash, up to 6:1 (6D). 2D and 3D is light volume, 4D - 6D is full volume.
You have the choice of different length, curvature and thickness to achieve desired effect.
The new lashes are water resistant, resistant to chlorine (swimming pool)
Prices
First visit:
Classic: 1300
2D -3D: 1400
4D-6D: 1500
Top-up:
Classic: 700-800
2D -3D: 900
4D-6D: 1000
For top-ups there must be at least 40% of extensions left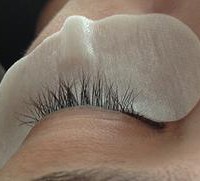 Method
Individual lashes are applied to your own natural eye lashes. Typically between 60 and 120 lashes are applied to each eye depending on the look you want. A special mild quick dry adhesive is used. The process cannot be rushed as it is a meticulous process which can take between 90 and 120 minutes. Original lashes are not damaged.
Lashes top up
This is a semi permanent procedure, we need to bare in mind that your own lashes have a natural cycle of 25 - 28 days. A top up is recommended in about 3 weeks, but it depends on your lifestyle and how well you follow the after care instructions.
Preparing for Your Appointment
-You cannot wear contact lenses so bring your lens case with you if you wear contacts
-Please arrive with no mascara nor makeup
-Do not curl or perm your lashes beforehand
-if you have very fair lashes it is best to tint them 24 hours before the appointment
After-care
First 24 hours: avoid water on your eyes, sauna, swimming
thereafter:
-Avoid pulling your lashes or rubbing your eyes
-After showering blot your lashes with a towel or let them air dry. Then brush with your mascara wand if necessary
-Wash your lashes every time you wash your face. Getting oil on your lashes is bad. Oil brakes down the adhesive.
-Use mascaras that are water-based and lash extensions safe. Do not use a manual eyelash curler.
-No oil-based or waterproof mascaras, makeup products, creams, lotions or eye makeup remover can be put on your lash extensions.
-Wear a headband when working out, exercising, sweating
-We recommend touch-up appointments every 2-3 weeks.
-to clean the lashes, avoid regular makeup cleansers - use special cleaning foam for lashes
-We recommend that you have lashes removed in salon, if you you do it yourself there is a risk of pulling or damaging your natural lashes