Waxing Secrets
waxing - hair removal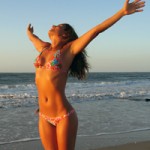 see also: Microdermabrasion, Mario Badescu Facial !!If you are coming for Brazilian wax please ensure you do not shave shortly before, the hair should be min 5 mm which means about 9 days growths.
The definite Expert waxing / hair removal service in Prague
Selma Diniz has introduced the methods and techniques exactly as they are used in Brazil, which means you will receive a waxing service which is highly efficient, takes minimum amount of time, removes all hair and leaves you to feel great for a reasonable price. Enjoy the primary professional waxing salon in Prague.
Hygiene
This very important to us as it is for you. We use disposable gloves, disposable spatulas for wax or sugar paste and never double dip. Your skin is disinfected prior to waxing. On your part please ensure you are clean specially if you are coming for Brazilian or bikini waxing. We ha have hygiene wipes which you can use prior to the waxing.
Epilation or Depilation? sugar paste? Waxing? Hair removal?
These are all terms used for hair removal. Epilation is the removal of hair with its roots whilst depilation removes the visible part of the hair (for example shaving). Sugar paste is a sticky substance made from sugar and used in a similar way to wax - a thin layer is spread on the skin with a spatula, a waxing strip is placed on top and then removed with a quick movement.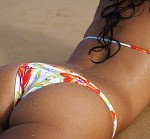 Hair removal with wax
With this method a cartridge with wax is warmed up in a heater, the cartridge has a head which spreads a thin layer of warm wax on to the skin. A waxing strip is then placed on teh wax and pulled off against the direction of hair growth. This method is suitable for larger areas such as arms, legs, chests, backs. Its is fast and therefore minimises the the discomfort.
Waxing / Hair removal with sugar paste
This is the method of choice for sensitive areas and thick hair like in the case of Brazilian waxing and armpits. Sugar paste is more gentle then wax, it adheres to the hairs and not to the skin which makes the process more gentle and is suitable for sensitive areas. As the sugarpaste is sopread out with a spatual, this method is not efficient to use for larger areas like arms lets etc, it would just take too long and you with be in discomfort for much longer then is necessary. BraZilEpil is our in house produced sugar paste, only containing natural products such as sugar and lime.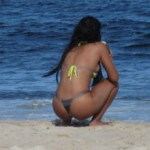 Brazilian Waxing
You are at the right place - Brazilian is one of our specialties (or any type of waxing for that matter), in Prague. Brazilian waxing is the removal of hair from the pubic area. Often the hair is shaped to a landing strip or martini glass. When all the hair is removed it is referred to as a Hollywood wax. You may have seen the bikinis worn at the beaches of Rio de Jeneiro… Brazilian waxing is now more popular then ever among women but more and more men are also opting for this treatment. And it is not all about the look on a beach, it is is also very much about hygiene and feeling comfortable. Here we practice established methods used in Brazil by Native Brazilians. You can opt for bikini line, Brazilian, or Hollywood. Of course we also do the rest of the body such as legs, arms, backs – it's up to you! Only natural materials based on sugar are used in sensitive areas, which adhere to hair and not to the skin. We have developed and produce our own sugar paste.
Waxing / hair removal after care
It is important that yo follow some simple precautions after your waxing session. For the next 24 hours refrain from activities which will make you sweat. This also includes tanning. The pores are open after waxing which makes them susceptible to infection. Avoid wearing very tight clothes which rubs your skin, your can be irritated after a wax, in addition tight clothes contribute to ingrown hairs. Keep the skin moist with a suitable mosturiser. If the skin is irritated you can use a lubricating lotion. Exfoliation a few days later helps with clogged pores and against ingrown hair.