Pedicure
Your feet carry your weight -look after them!
 see also:  Nails Home,  Dry instrumental Pedicure, Manicure
We also offer special PODOLOGY services by a qualified podologist, check the price list for more details pricelist
Pedicures are not just for celebrities; also it is not only for women, men should have it too!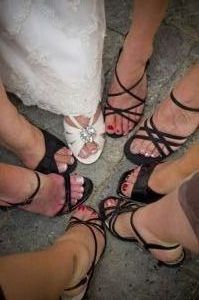 A good and proper pedicure will improve the appearance of the feet and nails, will feel great and realxing.
Further more, dead skin cells are removed.
A pedicure can also help prevent nail deseases and nail disorders.
Another important part of the pedicure is the foot massage which helps stimulate the blood flow to the feet and legs and can also positively stimualte other parts in the body.