Skin Secrets
Facials - the key to a fresh, younger looking face
See also:
Mario Badescu - European Facial
Microneedling/Microblading
Diamond Microdermabrasion
Acne Center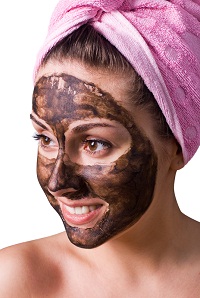 A facial is now the second most popular spa service after massage.
A good facial should feel comfortable, relaxing and be customised for your specific skin type an needs. If done properly, it will improve the appearance of the skin clarity, skin tones and smoothness - resulting a in a fresher, younger looking skin.
It is important to look after your skin every single day. Here are 6 easy steps you can follow daily.
Clean/wash the skin twice a day, never sleep with makeup
Use tonic and cotton pad to prepare the skin for moisturiser
Moisturise day / night
Remember to use sunblock frequently and even on cloudy days - the sun dries and ages your skin
Drink plenty of water - helps nurturing the skin
Don't smoke